Measuring Visual Acuity and Contrast Sensitivity by Optomotor Reflex in Rodents
Dr. Thomas Münch - Striatech
Dr. Kaushikaram Subramanian - Max Planck Institute of Molecular Cell Biology and Genetics
Prof. Volker Enzmann - Department of Ophthalmology, University of Bern
Live date was Apr 02nd, 2020
Missed the live date? Don't worry!
Scroll down to watch the event.
Scientists share case studies and experimental data from various applications using a newly developed automated system to measure vision based on the optomotor reflex.
There is a growing need for behavioral readouts to monitor disease progression and to assess the success of a potential therapy. In vision research, observing the optomotor reflex (OMR) is an important and widely established method for assessing visual acuity and contrast sensitivity in rodents. These tests can be performed with freely moving animals without any need for anaesthesia or restraints. In addition, since OMR is a reflex-based behavior, observing it does not require any training of the animal.
In this webinar, sponsored by Striatech and supported in part by Stoelting, researchers will present objective and bias-free results obtained using a newly developed automated optomotor system. Professor Volker Enzmann from the University Hospital Bern will discuss the pros and cons of using OMR measurements as a readout tool for visual performance in mouse models of retinal degeneration. In addition, he will share data from his research on multiple sclerosis, laser treatment and treatment with sodium iodate.
Dr. Kaushikaram Subramanian from the Max Planck Institute of Molecular Cell Biology & Genetics in Dresden will explain how chromatin architecture affects light scattering by photoreceptor nuclei. Following, he will show how the chromatin architecture found in night-active animals provides a visual advantage under scotopic conditions.
Automated recording of the optomotor reflex (OMR) behavior in rodents
Advantages and possible pitfalls when measuring the optomotor reflex to assess the visual abilities of rodents
Measuring visual acuity and contrast sensitivity
NaIO3 model: RPE (necrosis) followed by photoreceptor death (apoptosis) causes visual deficits over time, which can be monitored with OMR measurements
Laser & OMR: how punctual lesions affect OMR
Measurement of OMR in Experimental Autoimmune Encephalomyelitis (EAE) showing that visual acuity correlates with disease severity
Relevance of the rod nuclear architecture for the animal's vision & behavior
Rod nuclear architecture determines contrast transmission of the retina and behavioral sensitivity in mice. Subramanian K, Weigert M, Borsch O, Petzold H, Garcia-Ulloa A, Myers EW, Ader M, Solovei I, Kreysing M.
Elife. 2019 Dec 11;8:e49542.
doi: 10.7554/eLife.49542.
Dr. Thomas Münch
Director of Research and Development Striatech
Striatech
Thomas Münch is founder and owner of Striatech, and its Director for Research and Development. He studied Biology and Mathematics in Karlsruhe. After obtaining his PhD in Neuroscience at the University of California at Berkeley with Frank Werblin, he did a PostDoc in the lab of Botond Roska at the Friedrich Miescher Institute in Basel. He is expert on vision research, and initiated and supervised the development of the OptoDrum System, initially targeted for his lab's own research needs.
Dr. Kaushikaram Subramanian
Researcher
Max Planck Institute of Molecular Cell Biology and Genetics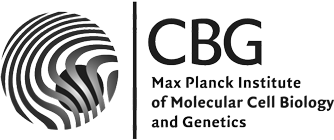 Dr. Kaushikaram Subramanian's research addresses the optical properties the vertebrate retina, an incredibly cell-dense tissue with the photoreceptors located on its back. Rod photoreceptor nuclei, that account for near 80% of all nuclei in the mouse retina, are known to be inverted in all nocturnal mammal. His investigations elucidate how this nuclear architecture conveys improved image transmission in the mouse retina, ultimately providing enhanced visual perception under low light conditions.
Prof. Volker Enzmann
Research Director
Department of Ophthalmology, University of Bern
Watch the Journal Club here